Kyra's world is lost to darkness, humanity destroyed by the Master of Darkness. Now, the Master of Darkness has her mind, her body, and her soul in his grip.
If darkness held your soul, who would you become to save it?
"Dark and thought provoking."
"Deeply moving."
The first in the Countess of Lumen series, a fantasy trilogy.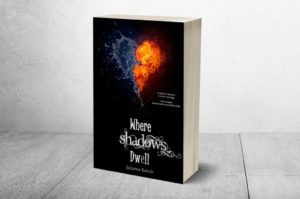 A father's betrayal; a lover's revenge.
One woman, determined to save them both.
After her mother's apparent suicide, Lily is left alone with her abusive boyfriend as her only comfort.
Terrified of walking through the world alone, she goes on a desperate search for the father who left her when she was a child. Instead, she discovers a secret that may cost her her life.
A standalone, romantic suspense novel.
With the world in chaos, one woman may be all that stands between total destruction or a future filled with hope.
Aria is a survivor. She's survived the plague of evil that turned humanity into monsters. But her time has run out.
In a desperate attempt to save her own life, she casts her lot with a man who is not what he seems.
A fantasy standalone novel – available on Amazon or FREE with newsletter signup.